Wolves in West Bell Street Car Park Underpass, Dundee
2020-2021


PART 1
Eight drawings installed on billboards, graphite on paper

During the 2020 Covid lockdown I installed a series of eight large drawings on billboards in an underpass in central Dundee. They were graphite drawings – so hand-drawn, not printed reproductions – and showed a pack of wolves walking in the direction of town.

I made drawings of wolves because they are the subject of continued debate over rewilding in Scotland. When I put them up it was amid posters advertising cancelled exhibitions and events, and there was a sense of the drawn wolves patrolling the emptied city spaces.

Wolves are Europe's archetypal predator and, as the demand for puppies soared during the pandemic, they seemed to me an interesting animal to think with. Both like and completely unlike the dogs we keep as pets, they have lived, historically, in the forests at the edges of domestic space.

In fact there is actually a real-life pack of wolves living on the outskirts of Dundee, in Camperdown Wildlife Centre and the drawings are based on photos I took of them.

Below are photographs of the drawings when first installed, and then again a few months later.

PART 2
Four digital prints, 84.1cm x 118.9cm

Six months after I installed them, four drawings remained — material artefacts that had weathered the second lockdown. I photographed these graffitied and worn collaborative images and turned them into a series of prints, as a record of that period in the city's story.


Installation, November 2020: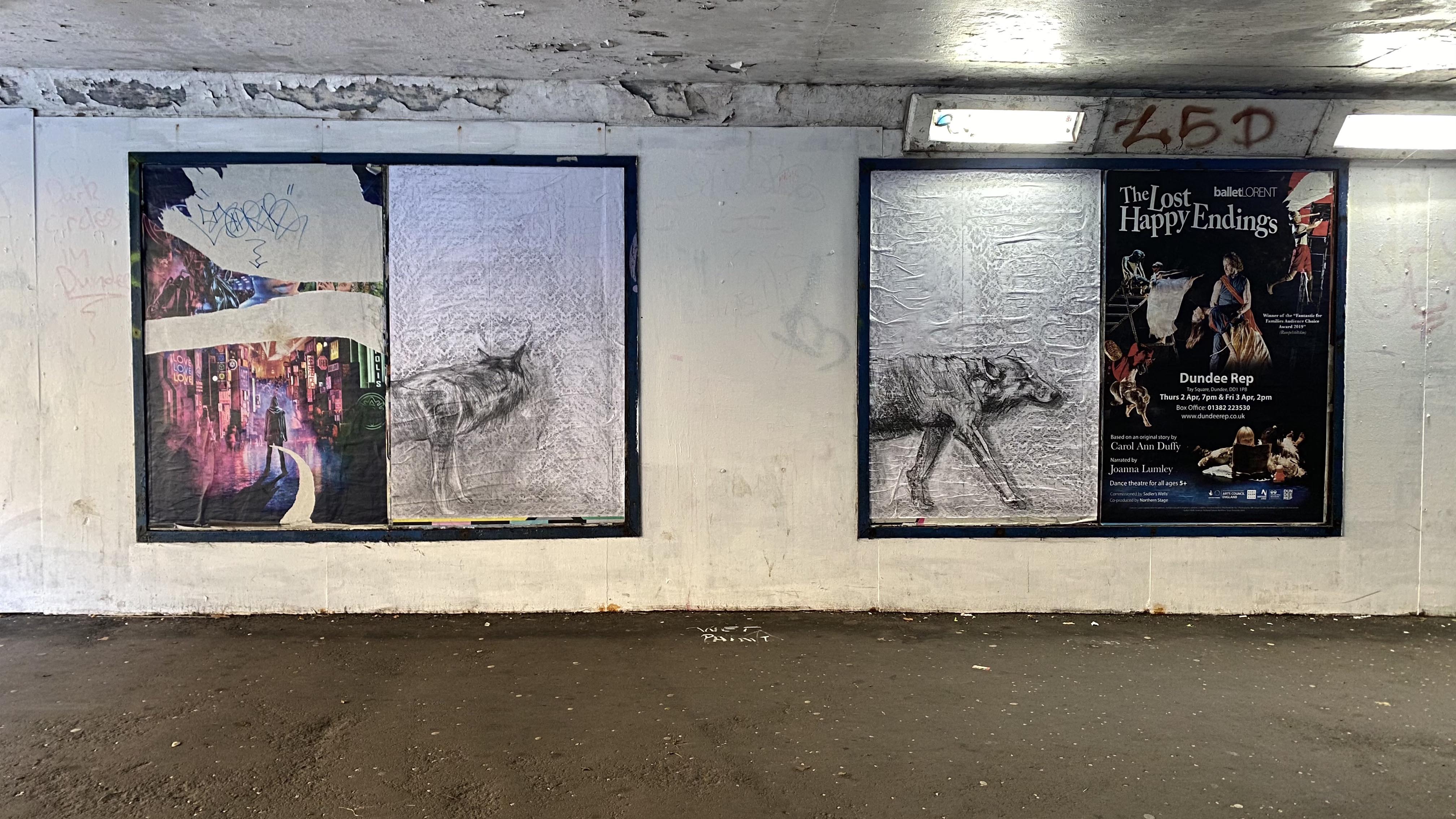 Selected drawings, photographed February 2021: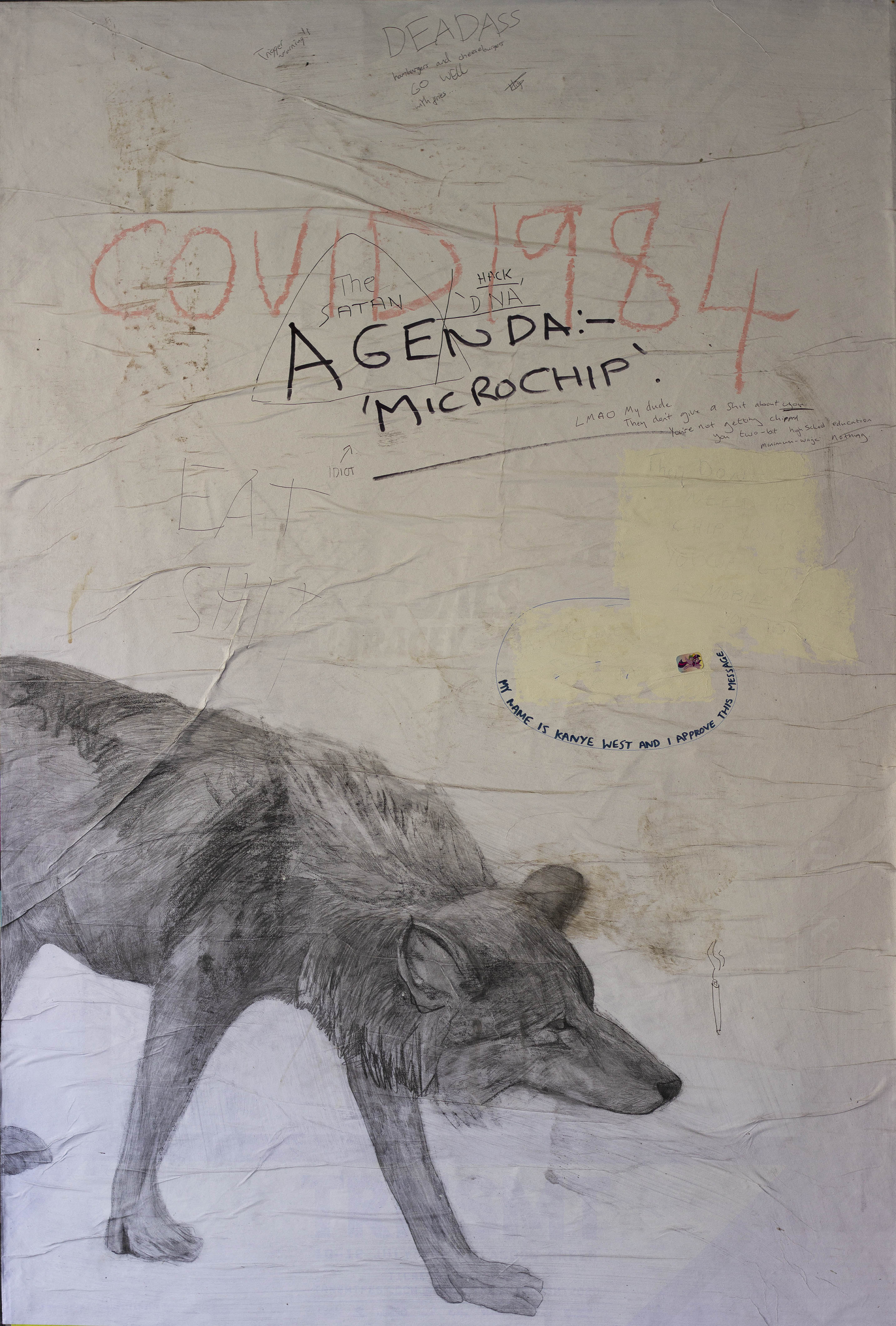 Digital prints of four drawings photographed after six months in the underpass, in May 2021: