Fabrications
Verdant Works, Dundee
5 August - 26 November 2023

Fabrications is about acts of making and making things up. Often taking a childhood photo as a starting point, Becky Brewis handmakes large, mixed-media jute embroideries which explore the outer edges of memory – where fact becomes fantasy, and the personal becomes mythic.

Jute is tough and hard-wearing but also yielding and easily frayed at the edges, making it an expressive medium for exploring memory, physicality and the passage of time.

These five works are presented in the context of the social history galleries at Verdant Works, where human stories are told through the lens of the jute-making process.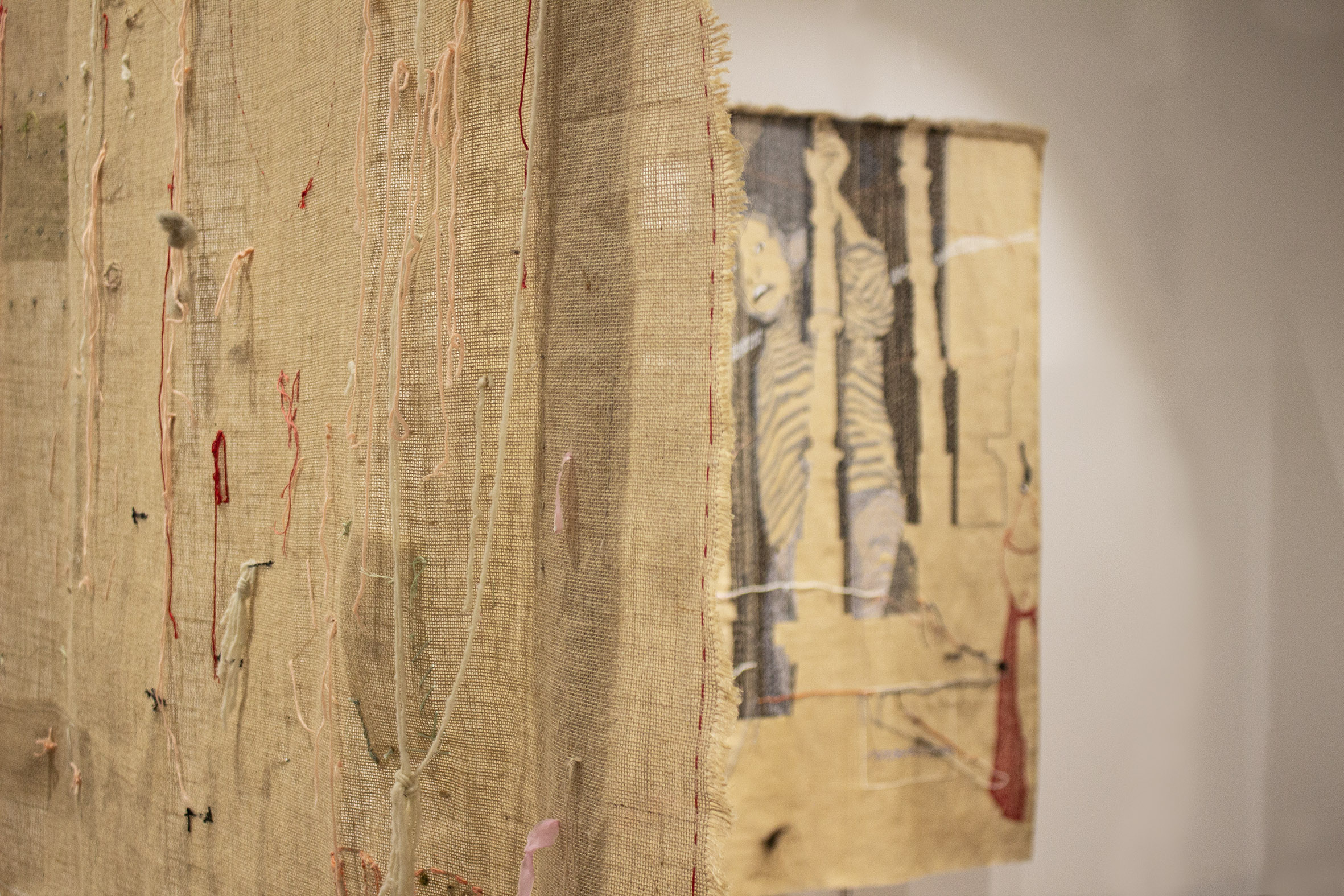 Surgery Waiting Room in about 1995
2020
Mixed media
150cm x 180cm
Shadow
2023
Jute and embroidery silks
12cm x 18cm


Good hair, good teeth, good skin
2019
Mixed media
150cm x 180cm

Legs
2019
Mixed media embroidery
75cm x 150cm



Little Red Riding Hood
2022
Jute and mixed media
150cm(w) x 185cm(h)